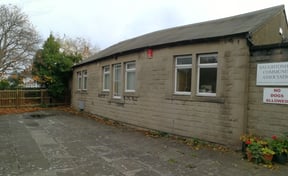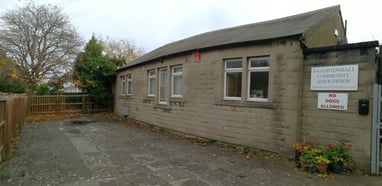 Saughtonhall Community Association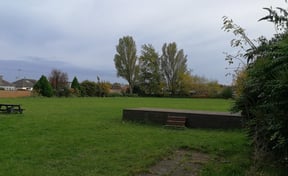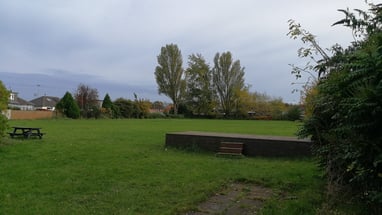 Welcome to the Saughtonhall Community Association
The Saughtonhall Community Association aims to bring people together in our local community. We have a Community Hall on Saughtonhall Avenue with extensive grounds behind the Hall. This field is unique in western Edinburgh and features an orchard. There is plenty of space here for Community Events, children's parties, community barbecues, picnics etc.
The Hall itself is a sizeable indoor space seating around 40. It can be hired out at very reasonable cost by members for meetings, parties, children's events etc. It is also used for our own Association events like coffee mornings and serving teas at the Annual Fete. We are currently fundraising to upgrade this space.
You can become a member of our Association for just £5 per family. Email here for more details.
To enquire about hiring our Community Hall please email here.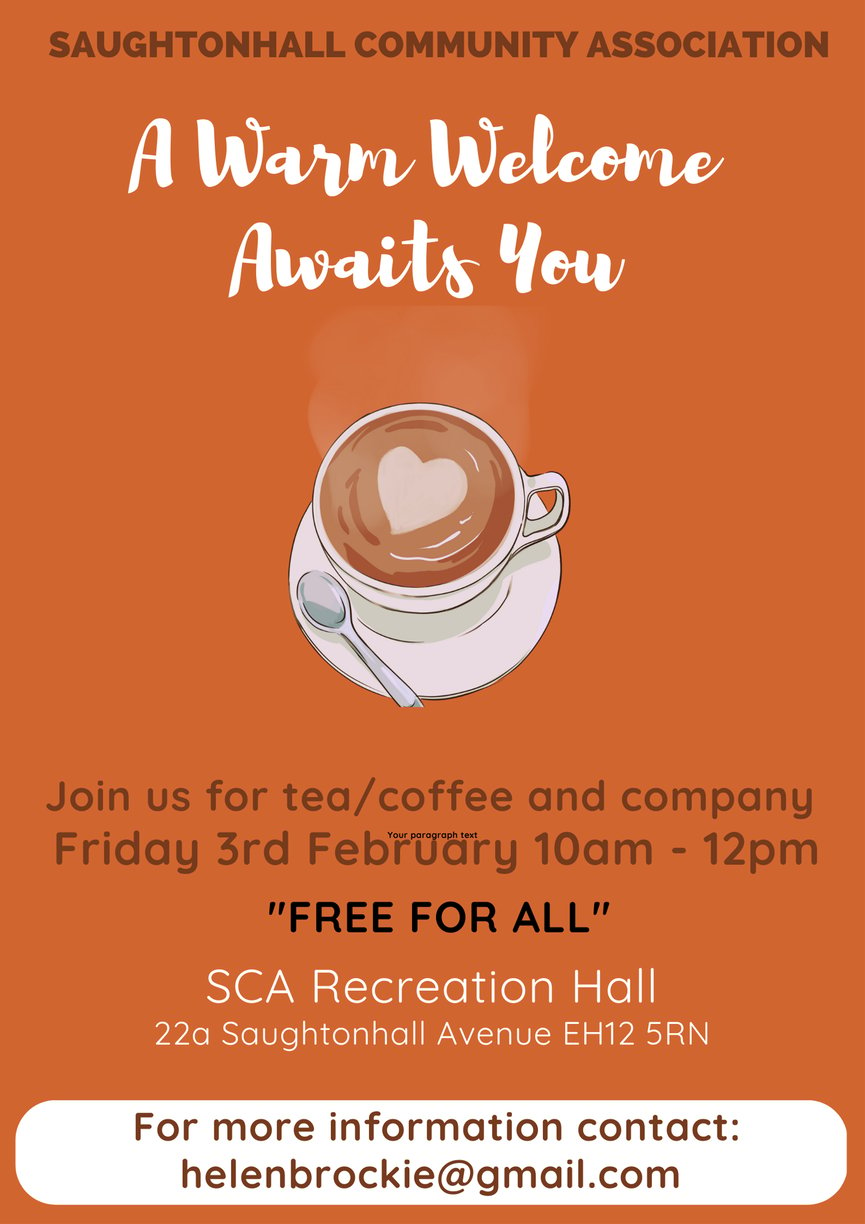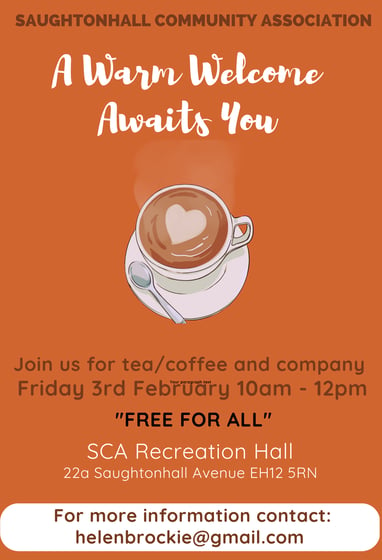 Latest News 29th January 2023
Coming up soon is our Warm Welcome event on 3rd February. See poster below.
Unfortunately we have had to cancel our Scottish Gaitherin' event due to lack of sign-ups but we still hope to hold this event in November, when there will be a focus on St Andrew's Day. Emails will be sent out to those who have signed up.